Latest Research Outputs
Synthesis and Biological Evaluation of Tripartin, a Putative KDM4 Natural Product Inhibitor, and 1‐Dichloromethylinden‐1‐ol Analogues
Latest Research Outputs
Computational studies on the formation of aza-oxypentadienyl intermediates from alkylidene oxaziridines and keteneimine oxides and their conversion to 1,5-dihydropyrrolones
Latest Research Outputs
Precursor compounds for providing retinoids of the vitamin A5 pathway and uses thereof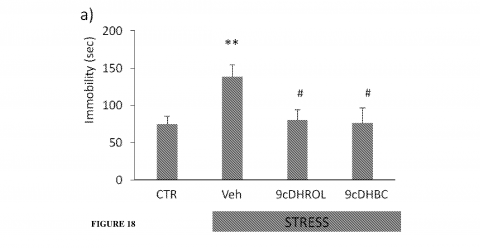 Latest Research Outputs
Regioselective Palladium-Catalyzed Heterocyclization–Sonogashira Coupling Cascades from 2-Alkynylbenzamides and Terminal Alkynes: Experimental and DFT Studies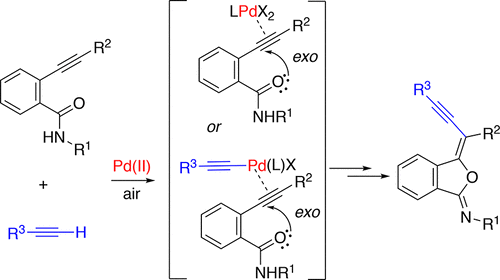 News
New member in the group
Paula Mora joins the group as a Ph.D. student. Welcome!
Latest Research Outputs
Synthesis of apocarotenoids by acyclic cross metathesis and characterization as substrates for human retinaldehyde dehydrogenases

Latest Research Outputs
On the regiochemical differences between Pd-catalyzed heterocyclization–allylation and –arylation reactions of alkynylbenzamides: preparation of 4-allyl-isochromen-1-imines and computational study
News
Great moments!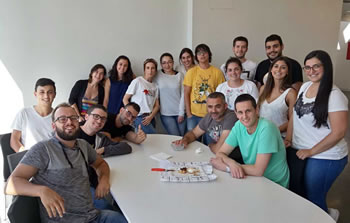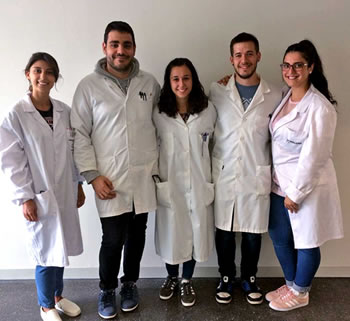 Susana, Adrián, Sheila, Miguel and Maria, it has been a pleasure having these good students doing their degree project. And what to say of those smiles!
Latest Research Outputs
Mass Spectrometry of Algal Chlorophyll c Compounds